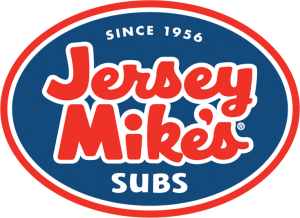 Jersey Mike's Subs
Jersey Mike's is a well-known recognizable sandwich brand leader that allows for customization and convenience for guests.
Sliced to order sandwiches deliver a quick, convenient and delicious Airport Food to Go experience. Since arriving at LAX late November 2018, Jersey Mike's has become a fan favorite of LAX  travelers and airport employees. Guest can order both, hot and cold sliced to order sandwiches customized to their liking without compromising the experience.
Crews has innovated the Jersey Mike's experience by designing a double front line que. At peak times, Crews has the ability to open the second time to serve double the guest, quickly and efficiently. On average our Jersey Mikes location processes approximately 900 guest transactions per day, which equates to processing up to 90 guest transactions during the busiest hour (i.e. 11am – 12pm). Crews' LAX T2 568 sq. ft. Jersey Mikes location is currently on pace to be the highest volume Jersey Mikes system wide.