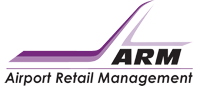 Airport Retail Management
Airport Retail Management (ARM), operates 12 retail and 2 food & beverage locations at Hartsfield Jackson Atlanta International Airport (HJAIA), the highest traveled airport in the world. ARM currently offers two exciting News and Gifts concepts that create a sense of place to Atlanta travelers. Atlanta Daily World, named after Atlanta's oldest continuously published African-American owned newspaper and ATL Today, a spirited brand that personifies a city on the move. Atlanta's famous Café Intermezzo, offers breakfast, lunch and dinner in a relaxing upscale casual environment. Buckhead Books, offers the largest selection of books in the airport, a traveler's true getaway.
ARM additionally offers: technology and accessories at iTravel, the only store offering Apple hardware and accessories in HJAIA. Fashion accessories for woman & men at price points from $10-$50 are available at B-Iconic while travelers with a sweet tooth can buy pralines made fresh daily and other sweet treats and gifts at Savannah's Candy Kitchen.
For those travelers that were not able to make it by the iconic Atlanta Zoo while in Atlanta, they can purchase stuffed animals and gifts at the Panda Veranda or watch the live panda cam in between their flights. The ALL ATL locations ensure the travelers remember their visit to the city of Atlanta by offering the latest in brand "Atlanta" gifts and souvenirs. ARM prides itself in providing America's traveling public with innovative high-end brands and superior customer service.