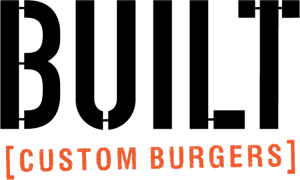 Built Custom Burgers
Developed by The Counter Burger, BUILT Custom Burgers, a fast casual version of The Counter that serves the most popular build your own signature burger options in a fast casual footprint.
In 2015, Crews opened Built in Los Angeles International Airport (LAX) inside Westfield's redesigned Terminal 2 dining terrace. BUILT was designed with the traveler in mind. BUILT is the first 'better burger' brand to utilize the assembly line style of configuration, which not only allows customers to see the freshness of the toppings as they work their way down the assembly line, but to also visually select their accouterments.
By giving guests the ability to have an associate 'build' their burger as they go, BUILT can offer healthy options for the body conscious, gluten free for the allergy prone and decadent options such as fried egg over hard, applewood bacon, roasted red peppers, sliced cucumbers, roasted garlic aioli or buttermilk ranch sauce for the self-indulgent. The ability to move down an assembly line to create an innovative burger, customized to the customers taste, perfectly reflects the airport industry's direction in food and beverage concessions for the traveling public.